Joint winner - 2016 Kathleen Ferrier Awards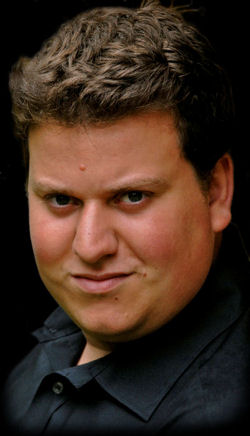 Alessandro Fisher as Acis stood out for me in the first act. He was the first singer that really engaged, stepping farther out into the audience than anyone yet had, with wide eyes, expressions drawn large, and stage presence. He sang remarkably, with a pleasing tone and tight control of pitch and vibrato.
Oxford Daily Info, November 2013
Alessandro Fisher as Bellecour pulled off the impossible trick of establishing the persona of a tenor with a bad head cold, and then delivering a beautifully-phrased, genuinely-felt aria. He has an open, warm and soft-grained tenor: a delight to listen to.
Musical Criticism, June 2014
Fisher's performance was supremely accomplished, delivering songs in French, Russian, German, and Italian with equal ease - and his high notes were floated with exceptional grace.
The Independent, April 2016
Fisher was an engaging story-teller, relaxed of voice, singing with sensitive phrasing.
Fisher's tenor was sweet and dreamy, but never unfocused, perfectly conveying the mystery and pathos of loss.
Opera Today, April 2016